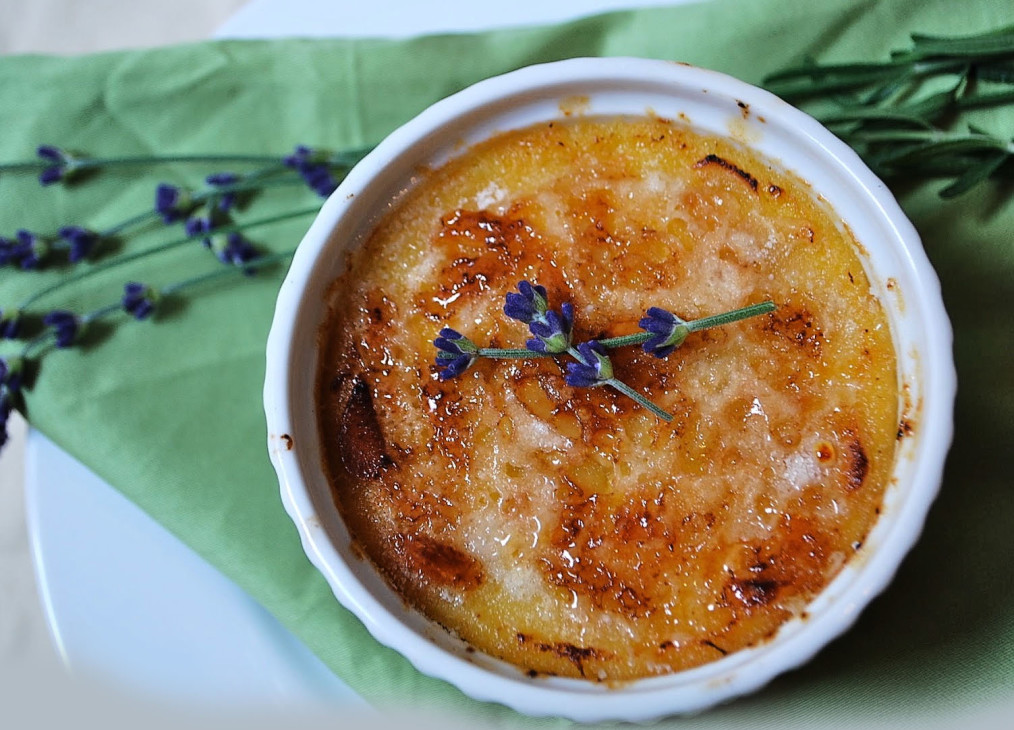 Saffron Rice Pudding Brulée
This is the time of the year for comfort food; warm and satisfying, something to curl up on the sofa with. Few desserts are more comforting that rice pudding, with its creamy, giving texture and fragrant, lightly toasted rice. That it is so easy to make is, of course, a welcome bonus.
Ingredients (for 4 people)
80gr risotto rice
250ml cream
300ml milk
2 tablespoons butter
2 large tablespoons honey
A pinch of saffron threads
40gr golden raisins
White granulated sugar
Today's version involves two tricks. The first is the addition of saffron, a luxurious spice that is the dried stigma of the crocus flower. It is sold in delis and the spice stand on the market in 1- or 2-gr boxes and a little goes a long way. It adds a distinct aroma to dishes and works perfectly with this simple rice pudding. The second trick is the brulée part, which involves caramelizing a thin layer of sugar on top of the pudding to create a crisp crust that shatters when hit with a spoon. It adds a little variation in texture and it's always satisfying to break open your gift of a dessert.
In a medium saucepan, melt the butter over medium/low heat and add the rice. Stir for a few minutes until the rice is lightly toasted and fragrant and then add the cream, milk, honey, raisins, and saffron. How much saffron you add depends on the strength of the saffron and your taste. About ¼ of a gr should do. Cover the pan and, when the milk comes to a simmer, turn the heat down to the lowest possible. Cook like this until the rice is very soft and the pudding is still creamy, about 40 minutes. Stirring every 5-10 minutes will help make the pudding even creamier. If it looks like it is getting dry, you can add a little bit of milk.
Take the pan off the heat and divide into shallow, heat-proof dishes or ramekins. Let them cool down to room temperature and then spoon over each pudding a light layer of white sugar (raw or dark sugar burns too easily, so it is not suitable here). If you have a brulée torch (though, who does!), use that to caramelize the sugar into a solid disc. Otherwise, place the ramekins under a fiercely hot grill in the oven to achieve the same effect. Let the sugar cool down to solidify (about 10 minutes) and serve.
NOTE: This article first appeared in the UKrant on February 5th, 2014.