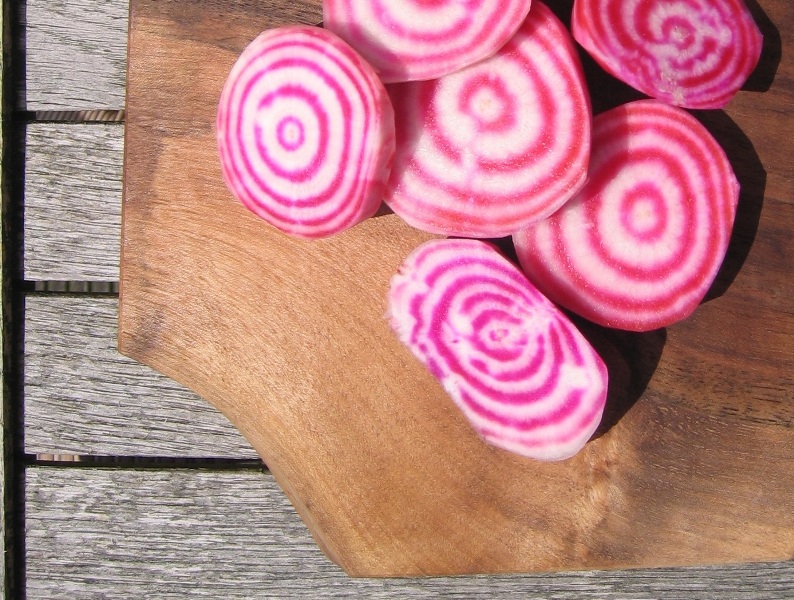 Can't beet simplicity
I'm certain that the news has reached you, no matter where you live, dear reader: Groningen is Hoofdstad van de Smaak for 2011! For those not blessed with the ability to understand Dutch, it means that Groningen is the Capital of Taste for this year. I can tell you're a bit confused (if not bemused), so let me try to explain.
As of January, Groningen (the city and province) have been chosen to be in the national forefront of promoting healthy and tasty food. Throughout the year, various events and festivals will be organised, the highlight being The Week of Taste, in the beginning of October.
Now, I may, on occasion, be a tiny bit critical of the Dutch notion of good food, but I am always excited to see regional products being promoted and supported. The truth is that there is plenty of exceptional food in the Netherlands, but, as is true with other Northern European countries, food has traditionally been about sustenance, rather than pleasure (maybe it's a Protestant thing). Unlike Southern European countries where joie de vivre is intimately connected to food (its preparation and its consumption), the North is only recently (relatively speaking) finding its way around local and international delicacies. But, history has never been my strongest subject, so, lest I offend even more people than I may already have, let's focus on the present, and perhaps a bit on the future.
Part of the ongoing festivities is a recurring Ommelander Markt. The word ommeland, I am reliably informed, refers to the countryside surrounding the city (thank you, Hedderik), so the market features regional farmers and makers of various food products. A couple of weeks ago, some friends, the family, and I went to one of these markets and had the chance to taste and buy some of those local products. The stands' offerings ranged from fruit and vegetables to baked goods, salami, and snails. We ended up buying some exceptional droge worst ("dry sausage", basically a thin salame), some white-currant juice, and some candy cane beetroot. Very simple products, very well prepared, very much appreciated. When it comes to good food, the formula, I believe is: exceptional ingredients + simple preparations. You cannot beet that.
-T